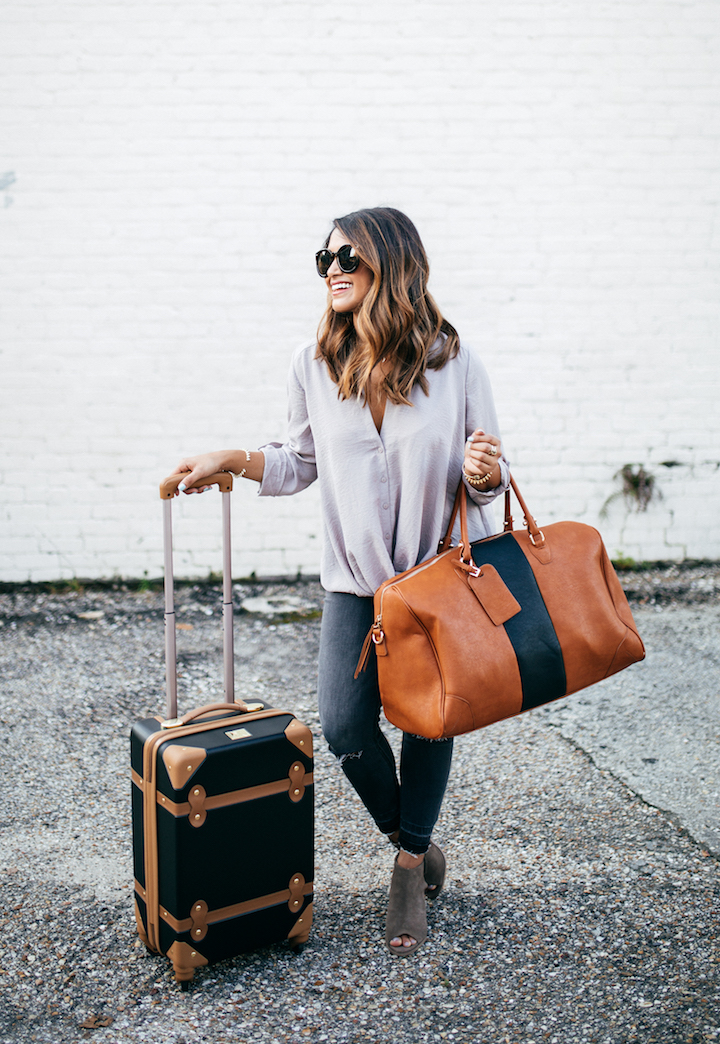 Photo Credit: Haute Off The Rack
What are great carry-on essentials when traveling?
Let's start off with one of our favorites…
LUX True Wireless Earbuds
The best way to reduce all busy airport noise, or the loud airplane noise is to plug in your LUX true wireless earbuds for a peaceful flight. Ashley Chloe's LUX true wireless earbuds are bluetooth compatible, therefore, make sure to have your favorite songs ready to go on your phone!
2. Lip Balm & Hand Cream
The feeling of moisturized hands and lips is a way of allowing your skin to breathe. Grab your favorite travel-size balms and creams to throw in your purse. You'll thank yourself later!
3. Travel Pillow or Fleece Scarf
The temperature within a flight is pretty cold anywhere you decide to fly to, therefore, make sure to travel with a thick fleece scarf or travel pillow to keep cozy!
4. Pens & Notebook
For the visionaries that need to put their thoughts and goals down on paper, write away! Also, pens will come in handy for any international flight for any forms you may need to fill out.
5. Travel Adapter & Phone Charger
As reliant as we are on our phones, we must have the biggest necessity which is a phone charge but more importantly a travel adapter so that wherever we may travel the adapter can fit to that outlet!
6. Travel Snacks
Set yourself up for success by packing a travel size bar that's healthy for you so that your sweet tooth cravings and hunger can have its fix!

Find a few more travel items that may bring you inspiration from our first blog.
Let us know if we left out any of your favorite travel essentials in the comments! Travel Safe!